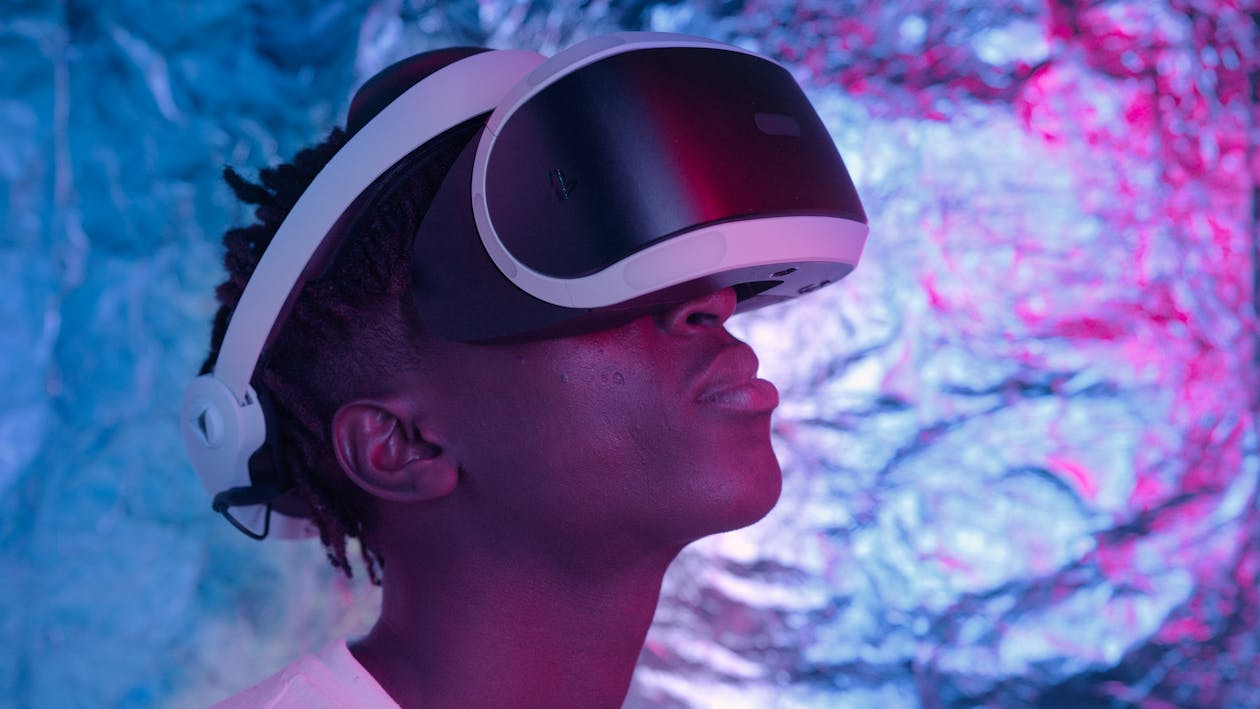 Many people familiar with the cryptocurrency industry consider it to be the future of finance and economics. Furthermore, the technology underlying it, the blockchain, is hailed as the future of everything.
A blockchain can be implemented virtually anywhere, including supply chains, digital finance, and smart cities. Although adoption is on the rise, there is still a long way to go before we reach these levels.
There are other industries, however, where the blockchain is gaining some traction. Game development has managed to bring together all of the most powerful crypto trends, including DeFi,, NFTs, and even the newly-emerging metaverse, which is likely to dominate crypto headlines in 2022.
The gaming industry seems to be the perfect industry for crypto, and the two complement one another extremely well. Due in part to the fact that crypto/blockchain needs gaming to maintain some of their use cases, whilst gaming needs crypto and blockchain to bring the financial aspect closer. The two industries go hand-in-hand because cryptocurrency needs supporters, and gaming needs a way to provide real-world payment methods, export game items, etc.
As some of these projects are getting quite successful, their relationship appears to be getting closer and closer.
Listed below are the biggest crypto gaming projects and their coins.
1. Axie Infinity (AXS)
Our first pick is Axie Infinity. Despite its rapid rise, this project has cemented itself as a leader in digital currency and blockchain-based gaming in only a matter of weeks. Currently, it is one of the biggest cryptos in the world, and the biggest crypto game on the market.
Of course, nowhere near Bitcoin or Ethereum as of yet, but it is growing quite enthusiastically. The game was actually inspired by Pokemon games, as it allows players to buy, sell, trade, or battle creatures. The creatures are called Axies, and they come in the form of NFTs, so they can be bought and sold on NFT markets.
In order to play the game, you must first own at least three Axies. However, this investment will pay off, as you get to earn AXS gaming tokens as you play the game. Some people have reported earning anywhere from hundreds to thousands of dollars in crypto per month by playing this game, so there is certainly potential to earn there. Early investors were the luckiest thus far, as the token price went from $0.54 earlier this year to above $150, representing a 28,000% increase.
2. The Sandbox (SAND)
Next, we have The Sandbox, a decentralized platform that uses visual scripting tools to construct 3D game worlds. Hence, no coding knowledge is needed to use it. Platforms like this were created so that everyone and anyone can create unique and inspiring worlds, regardless of their technical expertise.
The project offers digital real estate known as LAND, where players get to make games and store assets. In addition to LAND plots, the project also features tokens called SAND, which power it. Tokens can be used for in-game transactions, buying equipment, and buying LAND itself. With a limited number of LAND (166,464) the demand for virtual real estate is huge, and some plots have been sold for as much as $50,000.
3. Decentraland (MANA)
The Ethereum-based project Decentraland is quite a well-known and old one. It consists of LAND, which players can purchase and use as they see fit, on a shared virtual reality platform. Users can even create businesses and build anything they can imagine.
LAND in Decentraland can be used for artwork, games, various activities and events, and even digital tourism. There is no limit really, other than the players' imagination. The project also has a number of communities named Districts, which are dedicated to various themes. The largest one is based on the cyberpunk aesthetic, and it is known as Aetheria.
Now, if you wish to get more familiar with the project, you can buy some of its native token, MANA. Mana is used for all kinds of in-game transactions, including the purchase of LAND, governance, and more. Decentraland is likely to skyrocket to a high position in the near future, given the popularity of metaverse and its role in the future of the internet, gaming, and cryptocurrency.
Fortunately, it is not too late to get in on the action, as Decentraland is actually still in its early stages of creating a community and enriching its user base.
4. Enjin Coin (ENJ)
As we approach the end of the list, we have Enjin Coin, which is a bit different from the others. It was designed to work with a wide range of games and is not tied to a specific game.
The coin was developed by Enjin, a company that offers software development kits. These tools can be used by developers to create a variety of different things, including digital assets such as in-game currencies, special items, and more — whatever their blockchain games need. The inventory for games can be stored in the Enjin wallet.
Another thing to note is that Enjin Coin is necessary for making digital assets on Enjin in the first place. The coins need to be stored in smart contracts, which will ensure that the developed assets will actually have real-world value.
The coin itself also offers great potential for earning, and early investors already managed to profit off of it, as they bought it at $0.13 or so, only to see it rise to $4 in barely a few months. After that, the price dropped somewhat and it did not see a lot of growth yet, but it is likely only a matter of time, now that blockchain gaming is becoming a trend.
To learn more visit our Investing in Enjin Coin guide.
5. My Neighbor Alice (ALICE)
Finally, we have an upcoming blockchain game titled My Neighbor Alice. Currently, in the testing phase, the game will act as both a building and farming game once it is fully released. It will let players buy land on six different islands, farm it, and purchase animals. People may be reminded of games like Animal Crossing by the game's lighthearted design.
Meanwhile, ALICE tokens will serve as the in-game currency, used for marketplace purchases, and players will be able to get them by completing various quests. Additional profits can be obtained through staking. However, this is generally considered a risky game to invest in, as the coin's price fell significantly after the release. Their price can still skyrocket if the game becomes a hit, although it is impossible to predict whether or not it will actually happen.
Conclusion
Blockchain gaming is skyrocketing, and many projects connected to it are seeing more success than ever, be they around for years or fresh off some IDO platform. What matters now is to quickly recognize the right opportunities and take advantage of them early on. Of course, risk is still present, which is why any such investment needs to be extremely well-thought-out, and investors must be ready to face losses.